In 1986, when my friend got married, I was her chief bridesmaid. It was the practice in our culture then that few of the bride maids would spend a night with the bride before the husband takes over. So after the wedding ceremony, we lodged in her brother in-law's house. That evening, while we were relaxing, my friend's husband played the video of his elder brother's wedding ceremony which took place two years earlier. When his brother's wife walked into the sitting room, she screamed at him and instructed him to stop it. She said she hates to see it. Their marriage was just two years old then, and it appeared she was already regretting it.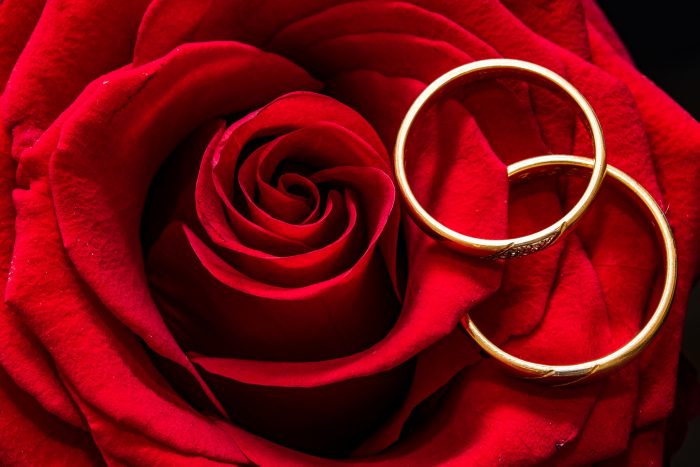 It may be easy for us to ask questions why such should happen, but we cannot rule out the fact that some of us have found themselves in the same shoes. Like that woman, they don't want to recall the time when their relationship was sweet, because they feel betrayed.
I recall a particular time when I attended a women conference that was centred on married living; the preacher asked each of us to write ten good things about her husband. Coincidentally I was having an issue with my husband. Guess what, I could not write even one thing. As I put my pen down, all that came into my mind was an ugly situation, so I ended up not writing even one good thing about my husband. Surprising, isn't it? If you have had a similar experience you would understand exactly what I am saying.
Have you ever felt like that before, or you are currently having those feelings?  Everyone has issues, problems, and challenges in their marriage at one time or the other; how we handle those issues makes the difference. In my own case, God helped me; we were able to resolve our problem after the conference.
.
The question is, why would a onetime lovely relationship suddenly turn bitter within the shortest moment? Have you ever asked why? We often say that it is normal in a marriage, isn't it? I also thought so but my opinion has changed over time. A time came in my life when I began to see marital struggles as not normal; do you know why? I read the parable of the wheat that Jesus told his listeners in Matt.13:24-28, and it ministered to me in a unique way.
A lesson from the Parable of the wheat
In that parable, Jesus told a story of a farmer who sowed good seed on his field, but while everyone was sleeping his enemy came and sowed weeds among the wheat and went away. When the wheat sprouted and formed heads, then the weeds also appeared.
It appears to me that Satan is doing the same thing to our marriage relationships. The time we fell in love with our spouse, and we resolved to enter into a holy matrimony, none planned to betray the relationship. We both planned to have a wonderful relationship together, but as the going advances, issues begin to creep in.
Like the farmer who went to sleep believing all was well with his farm, after the wedding, we relax that everything would go well. Unknown to us, the devil sneaks into the relationship through friends, relations or other means and sow evil seeds. Before we know it, when we have any little communication gap, we begin to yell at each other as if we are not the lovers we had been. For some of us, when such happens, it awakens them to their responsibilities, and they resolve it immediately; leading to a stronger relationship. But for others, these issues tear the relationship apart.
The craftiness of the Devil
The Bible tells us that the serpent (Satan) is more cunning than any beast of the field. He spied on Adam and Eve to know their most vulnerable time and stroke. What he did to our ancestors, he is still doing to us. He spies on us and takes advantage of our vulnerability. Most couple these days are working class or business owners, so it becomes inevitable to stay away from each other for couples of hours; for others, it can be days, weeks, or even months. When away from each other many of us get distracted, and tend to confide on outsiders than their spouse. So they can easily be carried away by the wrong impressions outsiders may have against their spouse.
The enemy takes advantage of the susceptibility of our human nature and hides under it. When he introduces to us the wrong impression others have against our spouse, we easily get carried away. Instead of seeing him as the enemy, we begin to blame each other, and to some extent treat each other as enemies. Each feels he or she does not deserve to be treated this or that way by his or her spouse. If care is not taken crises erupts into the relationship without being resolved.
Satan's aim is not only to destroy our marriage but our peace. He knows that once we are not on good terms with each other it will be difficult for us to enjoy the peace of God. And without the peace of God in our lives, we can't live a fruitful life.
Perhaps you might say I am trying to be too spiritual by blaming the devil for the failures of our spouses. I guess you might have read what Jesus said about him? Jesus said,
"
The thief comes only to steal, kill, and destroy; I have come that they may have life, and have it to the full". John
10:10
Jesus called the devil thief. What does a thief does, steal isn't it, and he steals what is precious to the owner? In like manner, the devil tries to steal our joy, and when we are joyless, does life make any meaning again? I believe your answer is no. So he starts from the insignificant to the significant. I know few women, who developed serious health challenges as a result of unresolved marital issues. I think you see reason in what I am saying?
  How to protect our marriage relationships from the attack of the evil one
So, we must build a hedge around our marriage relationship so that the enemy does not get his way through. When we get distracted and he finds his way in, we must create an exit point for him as quickly as possible.
How do we do that?
We must:
make our marriage a priority
never allow third parties into our marital affairs
never compare our spouse with others
only seek help from those that are succeeding in their own marriage
not fold our hands and rely on our spouse to make the marriage work
try to resolve issues as quickly as possible
determine to love our spouse the way we did during courtship
know that love in marriage is give and take.
allow Jesus to lead us always.
depend on Jesus as our source of peace, and protection.
Jesus came to give us life to its fullness; we must not allow the devil to deprive us of enjoying that life. It is God's Will that we enjoy His peace while on earth and in the life beyond.  Christ is able to give you peace that Satan cannot take away. 
Our Lord Jesus said, "

Peace I leave with you, my peace I give to you; not as the world gives I give to you. Let not your heart be troubled, neither let it be afraid"

.
(John 15:27)
Please follow and like us: