Are you wondering how to regain those happy moments you once had in your marriage?  When you recall those good days, you cannot figure out what exactly went wrong that the relationship has grown cold? Hold your peace; you are not alone in the struggle; most married women at a point in time feel the way you are feeling. Marriage life is a process; it passes through different stages before it finally matures.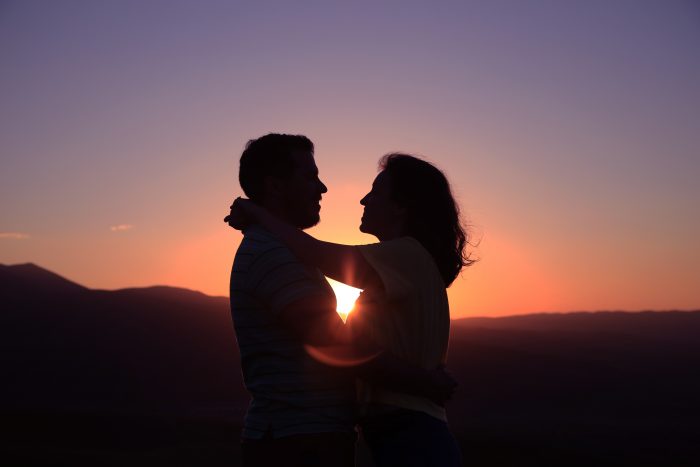 But wait a minute, don't get me wrong; a happy marriage doesn't depend on emotion as falling in love for the first time. While falling in love may happen spontaneously, a happy marriage requires hard work and commitment. Marriage life can be full of issues, challenges, and problems, but the beauty of it all is that you can overcome them. If you are determined, you can make your marriage happy.
Now, this is important:  you must be willing to make some sacrifices because it is not possible to make a happy marriage by claiming your right always. Even though some of us think that is foolishness. They feel when you humble yourself; your husband would take you for granted. I used to think that way too, but I realized the sacrifice is a magnet that drags your husband closer to you.  Check it out, every happy marriage you come across; the wife must have sacrificed one thing or the other.
Having a home where a husband and wife treat each other like new lovers is what every woman desires. What do you think would become of children brought up in such a home? There is no doubt that they would be responsible and useful to society.
Don't you think having such a home is worth the sacrifice?  Every serious-minded woman would consider it worthwhile. No wonder Proverbs 14:1 says:
"The wise woman builds her house, but with her own hands the foolish one tears her own down".
Which of these women best describe you? I am sure you are the wise one, which is why you are reading this post. So, I am going to share with you some practical ways you would follow and make your marriage a thing of envy to others.
These are the ways:
Rule out the assumption that love is spontaneous.
It is possible you are still thinking of those old days when your husband used to give you all the attention you needed. Now you wonder why he has suddenly changed. The truth is love in marriage does not flow naturally as when you started. The feelings your husband had for you, in the beginning, have faded; that is why you have to do what would stimulate those feelings again.
2. Be passionate about the welfare of your marriage.
You must be wondering how possible it is to inconvenience yourself to please someone you feel is hurting you already. The secret is, you have to develop a passion for your marriage because if you focus on your happiness, it will elude you.
3.Part ways with unserious friends
For you to succeed in your mission, you must depart from friends who are not serious about their marriage. They would discourage you. I am sure you know the adage that says, "A bad company corrupts good character". What is the essence of keeping a friend who cannot help you succeed in life?
4. Do your part.
It is not about judging issues between yourself and your husband or trying to defend your innocence. But make up your mind to be the woman your husband loves.
Do you know one secret? If you can do something that makes someone happy, you will be satisfied, and the environment becomes welcoming.
5. Take note of what your husband does not like.
What is that thing that he complains about most? Pay attention to it, and try to fix it. You may not be able to fix it at once; with persistence, you would succeed. Once you are able to do that you would win his attention. The good thing is, you would not only win his attention, but he would also avoid what you don't like.
6. Surprise him
Do something he least expected of you. It could be a gift or prove him wrong when he is expecting a negative reaction from you over something.
I read a story of a couple; the wife was so committed to the Church, but she was the nagging type. Her attitude kept her husband away from going to church because he felt she was hypocritical. When the wife realized it, she decided to change. One day her husband broke her plate, and he was waiting to receive her usual negative reaction; on the contrary, she hugged him. Long story cut short; the change in her attitude made the man become a Christian.
Once you show your husband you care, he would double it for you.
7. Be transparent
In everything that relates to your marriage, try to be transparent. As far as you are concerned, never allow grey areas to exist between you and him. You would be surprised he too would open up to you.
8.Develop interest in what he loves
What is that thing your husband loves most? As far as it is not sinful, try and do it. Like me, I use to cherish privacy a lot, but my husband likes being in the company of people. When we got married newly, it was a serious problem between us. He was always inviting people to our house, and I was not willing to welcome them. But when I discovered that was his delight, I opened my doors, and that settled the problem.
    A little sacrifice makes a difference
Oh yes, going out of your way to please someone is not easy; but it is an opened door for a blessing. That is why the scripture says that it is more blessed to give than to receive. Acts 20:35
So, there you are, give up your pride, and you would have a happy marriage. The change in your relationship may not be automatic; but with patience on your part, it would surely come. The important thing is never to give up no matter what.
May God grant you His wisdom and grace to overcome every obstacle that would stand on your way.
Please follow and like us: