What would you do if you were told that war just broke out in your city? You would run for your life; right? But what if you were directly involved? I guess you would look for any powerful weapon to use. The Scripture in Eph.6:12 warns us that we are in a war, but it is a spiritual war.  It is against principalities, against powers, against rulers of this Dark Age, and against spiritual hosts of wickedness in the heavenly places.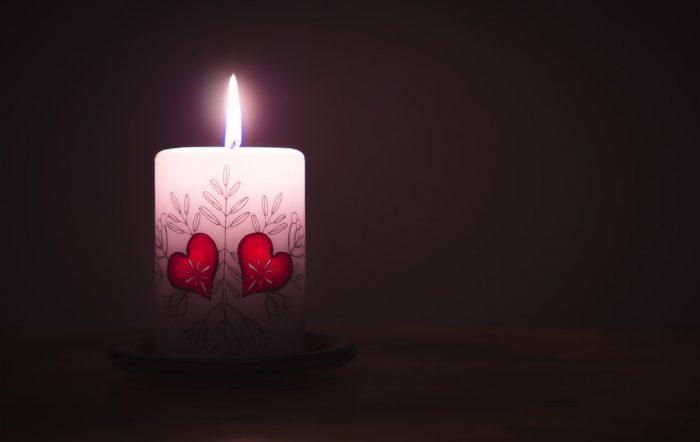 I am sure you can testify the devastating effect of these forces in our society today.  We often hear the news of horrible things happening around the globe ranging from terrorism to natural disasters. What is more, the falling apart of relationships between husbands and wives, and between parents and children?
 Face the common enemy; not members of your family
This war is beyond what is going on between nations; the attack is on believers, and the battlefield is the family. It all started with our ancestors in the garden, and until now Satan has not relented. Unfortunately, many of us do not understand; we give less attention to what is happening around us. We apportion blame to one another ignoring the real enemy. And many things are going wrong in our families without any proper attention given to them.
As a Christian wife, what is your attitude toward what is happening in your family? Have you sense that there is an enemy at work in your family or you are busy blaming your husband and your children? While you may be facing the wrong people, the enemy is gaining more ground, and developing more strategies. His intention is to destroy peace in your family completely and gain control over it.
God has a reason for putting you there as a wife, and a mother (if you have children). He gave you to your husband not just to provide him with a company, but also to support him. You are his pillar because God said you are a helper fit for him. Imagine what would happen if you fail to play that role; when the storm comes, definitely there would be a casualty. And you know that if he fails, both of you have failed. I guess you are determined to make him succeed.
                Wisdom is the powerful weapon a wife needs
The scripture  says,
"The wise woman builds her house, but with her own hands the foolish tears hers down".Prov.14:21
"By wisdom, a house is built, and through understanding, it is established" Prov.24:3
So, wisdom is the powerful weapon God has given you to build your home and chase the enemy out of it. You are not the kind of woman that tears down but the builder. You don't add to the mess but the one who cleans it up.
Now, this is how wisdom helps us to build our homes, and protect it from the devil's attack? In Ephesians 6:14-18 we are given some list of weapons that we can use against our common enemy; the devil. Some of them are:
Truth
In a simple language, truth is reality or appearing exactly as it is. The question is, how sincere are you with your husband? Do you tell him the truth always? Or you sometimes tell him half-truth or some lies to cover up something you don't want him to know? Somewhere somehow we find ourselves guilty; we don't tell the truth always because we think that our husbands may use it against us. But Jesus said lies is the language of the devil.
God opened my eyes recently on this. In the past, I thought that it was wise to tell some little lies when I see that telling the truth may inconvenience me. But I realised that one lie led to the other, and instead of solving the problem at hand, it created more problems. Since the time I discovered my mistake, I took a decision to always tell my husband the truth whatever may be the consequence. That has brought a lot of blessing in the family, and create more intimacy with my husband.
When we tell lies we open a door for the devil because that is his language so he comes in and uses it against us
2. Righteousness
In simple terms, righteousness is being in right standing with God. In this case, we do everything to please God even when we are not excited about it. It involves going out of our way to do the right thing. And what is the right thing in our own context here? It involves putting the interest of our families ahead of ours, being faithful in all we do, submitting to God's word. It includes loving our husbands and our children,  showing hospitality, and getting rid of discontent, self-pity and malice.
It does not mean that we may not fail sometimes. But by putting confidence in what Jesus achieved for us on the cross, we keep trusting in his saving grace.
3. Gospel of peace
We ought to be advocates of the gospel in our homes. This we do in words and in action. To our husbands, we display the inner beauty of a gentle and quiet spirit which God cherishes. And to our children, we tell them about Christ and lead them to him. The irony I have seen with some of us is it is easy for them to travel kilometres for evangelism. Meanwhile, they have never witness Christ to their children.
4. Faith
The Bible says faith is the substance of things hoped for, the evidence of things not seen. Heb.11:1 As home builders, we must look beyond the physical.No matter the situation at hand we see the solution by faith. We don't give up in any situation because our faith is in God who is able to make all things work.
Whatever the situation may be with you right now, believe God that all shall be well; if your husband is discouraged,  give him hope. If you think he is the problem, trust God who is able to transform people.
5. The word of God
The word of God is your sword to chase the devil from your family. I have seen God's word transforming many families including mine. Never cease studying it, meditate on it always; it will build your faith, give you direction, and courage to move on.
6. Prayer
This is fundamental to every Christian woman who really wants to have a successful family. As a wife and a mother prayer is not an exception. You have the duty to pray for yourself, your husband, and your children daily. You must create time for it if you really want to overcome the work of the devil in your family. I know what God has done in my family through prayers.
Do you know what? You are of great worth to God and to your family; never underestimate yourself.
Encourage yourself with this poem by an unknown author about the woman.
The Woman:
She embraces several kids at the same time.

Gives a hug that can heal anything from a bruised knee

to a broken heart.

She cures herself when sick and can work 18 hours a day.

She is soft but very strong.

She can endure so much.

An Overcomer.

She can reason and negotiate.

Tears are her way of expressing her grief, her doubts.

Her love, her loneliness, her suffering and her pride.

She can handle trouble and carry heavy burdens.

She holds happiness, love, and opinion.

She smiles when she feels like screaming.

She sings when she feels like crying, cries when happy,

and laughs when afraid.

She fights for what she believes in.

Her love is unconditional.

Her heart is broken when a next-of-kin or a friend dies,

but she finds the strength to get out with life.

She has only one drawback, she often forgets her WORTH.
 Awesome!  Is it not?
Above all, we have the Holy Spirit who is our helper, who gives us the grace to go beyond the natural. We must rise up to our worth and chase the devil out of our families. The family is God's own institution and we owe Him the duty of providing an environment for His love to thrive in.
If you found this helpful, and wish to read more of my articles, you can fill in your email address in the form below.
Thank you
Please follow and like us: