I sat with wrap attention listening to the amazing testimonies that blew my mind from the man that was sitting next to me in the plane. He told me how on different occasions, he prayed to God and received instantaneous results. The testimonies were so fascinating that we got carried away and could not notice the distance between Israel and Nigeria. Shortly, we heard the announcement that our plane would soon land; and in some minutes it landed. We departed and bided each other farewell.
As I journeyed from Abuja airport to my town that night, I was meditating over the testimonies of that man; hoping that I might tell my mine  soon. While in Israel, I had prayed for specific things I wanted God to do for me.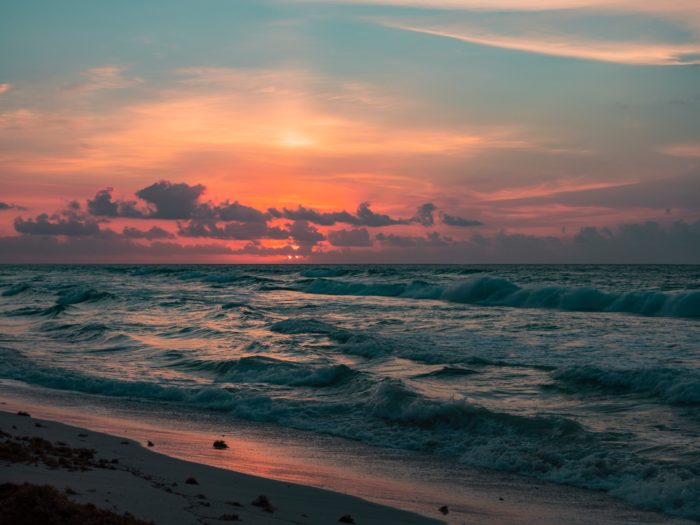 When God seems silent
But days, weeks, and months passed by, and nothing happened. I asked myself questions but could not ascertain why the silence. At last, I comforted myself that maybe it was not God's Will for me to have what I prayed for. But in my mind, there was a lot of struggle going on.
If you have prayed to God for something without result, and someone tells you how God responded instantly to her; how would you feel? I guess you would have a second thought about it. Maybe you would intensify your prayers or you might think otherwise about God.
There are times we are tempted to believe God could be favouring others better than us. But the Bible assures us  that God is not a man that we can associate him with favouritism. Deut.17:10
The Big question
---
What then is the reason behind other Christians making a lot of progress in life, while others are stagnant? Why are others thriving in the joy of God, and yet others are frustrated and discouraged with life? Aren't we serving the same God who the Bible says shows no favouritism? The Bible certainly tells us of the love and care of God for his children, and how Jesus triumphed over evil for our freedom. But it's like that remains a theory than a reality among many believers.
How can we tell the world we serve the living God who loves exceedingly great, and yet be found frustrated with little or nothing to show about the goodness of our God?
         God is faithful
Imagine what these scriptures are saying about God's promises toward us:
"For I know the thoughts that I think about you, says the Lord, thoughts of peace and not of evil, to give you a future and a hope".Jer.29:11
"When a man's ways please the Lord, he makes even his enemies be at peace with him". Prov.16:7
"For his anger is but for a moment, and his favour is for life. Weeping may endure for a night, but joy comes in the morning". PS.30:5
Therefore, since we have been justified by faith, we have peace with God through our Lord Jesus Christ.  Rom.5:1
"Peace I leave with you, my peace I give to you. Not as the world gives do I give to you. Let not your hearts be troubled, neither let them be afraid. Joh.14:27
"No weapon formed against you shall prosper, and every tongue which rises against you in judgment, you shall condemn. This is the heritage of the servants of the Lord, and their righteousness is from me. Says the Lord" Isa.54:17
Yet sometimes those promises seem out of our reach. Jesus himself said that whatever we ask in his name, he will do; by that, the Father is glorified (Joh.14:13), but we've asked many times without results. And when we don't receive an answer, we become disappointed and frustrated.
It shows then that something is wrong because God is not a man that he should lie.Num.23:19 His words are assuring, and there is nothing he says that fails to come to pass.
  We are responsible for
     our progress
Since God cannot lie; it means then  everything depends on us; our progress or failure depends on the way we respond to his promises. If we respond positively we receive them; but if otherwise, they remain inaccessible to us. And that is the problem we are facing; God's promises are for all believers in Christ, but only a few of us are accessing them.
Now, the reason some of us are not accessing God's promises is because we don't trust him. And we find it difficult to  trust him because we don't know him intimately . We are busy with other things and hardly have any quality time with him.
I am afraid It's like we relate with him on a part-time basis. If we relate with him that way we won't get to know him well, and it is not possible to trust someone you don't know. If we must make progress in our walk with Christ and be happy in life, we must establish a personal relationship with him. And the only way to develop that relationship is through a committed and diligent study of his word. It is in his word that we get to know him and hear him. The Lord Jesus said,
"It is the Spirit who gives life; the flesh is of no help at all. The words that I have spoken to you are spirit and life".
John 6:63
What I have discovered about God's word is that it speaks to our spirit. If you study it with purpose, it will speak to your situation, and you would find help from it. There are many occasions that I heard God spoke to my situation directly in his word. And there and then what appeared to be a big mountain became a level ground.
                We live by faith
                  not by sight
We must never depend on our emotions when it comes to our relationship with God because our feelings can mislead us; that is why Jesus said: "the flesh is of no help at all". The scripture says,
"The just shall live by faith; but if anyone draws back, my soul has no pleasure in him" Heb.10:38
If we know that he loves us, we will trust him even when we don't feel it. It is the same thing with the way we relate with our husbands. If you trust your husband, and he says he would buy a gift for you, you will believe him without waiting to be convinced by your feelings. The fact that we are not excited does not mean God has abandoned us. It takes faith to hold him by his word. God said he would not leave us nor forsake us. Heb.13:5
Don't panic when hard times come; trust God, and wait for him patiently. Hardly would you make the right decision if you depend on your feelings. If your feelings become overwhelming, sing praises to God, and pray, your faith will become active.
God bless you.
Please follow and like us: