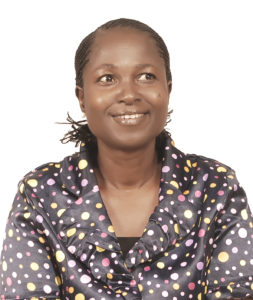 My name is Sarah; I am a Pastor's wife, with more than 30 years of marriage experience.I serve along with my husband  in the Church of Christ in Nations (COCIN).
The purpose of the site is to inspire, encourage, and help  you  (Christian woman)  rise up to your worth and give your marriage a heavenly taste.
After a long struggle in my marriage, I got to a point that I gave up my own effort. It was then that I discovered the secret of joyful marriage. All along, I had relied on my husband as the major source of my happiness; but I discovered that I was making a great mistake. I realised that it is only God that can give true happiness, and the secret is only found in His word.
Immediately I made that discovery, I started studying the word of God with an opened mind, and its truth began to unfold to me. As I progressed, it made a lot of changes in my life, then  I began to view marriage life in God's own perspective. That brought a tremendous transformation in our relationship with my husband. We became best of friends, and since then we've been enjoying a happy married life. That does not mean we don't disagree, but I assure you, we've learned how to resolve our differences as they occur.
Is that something you would like to have in your marriage? If that is your desire, all it takes is your willingness to come along with me as we reason together in God's word with an open mind. You would discover that the word of God has the power to impact on your life and your marriage.
You may drop your email address by filling the form below. This would enable me to reach you with updates of my blog posts and other free downloadable resources that would inspire you. If you have a particular issue that you want me to help you with, contact me by using the contact form on the home page.