What comes to your mind when the phrase SUBMISSION IN MARRIAGE is mentioned? Do you wave it away or you welcome it with a desire to know more about it? Well, it depends on your marriage relationship and your opinion about Christian marriage. But if you are like me who is passionate about a healthy marriage relationship; you would give attention to every piece of information that would add value to your relationship with your husband.
I have discovered that one of the challenges in our marriage relationships is the issue of submission; though it is a very sensitive subject. But it seems to me those things we dread to talk about are mostly the ones that threaten our joy. As such we shouldn't push aside the issue of submission despite its sensitivity.  From experience, I have discovered that it is very crucial in cementing our marriage relationships.
The reason we do find submission as a hard thing to do is that we want to do it at our convenience. If we are to go by our emotions it would be difficult to submit because our emotions can mislead us. But as a Christian woman, your desire is to create an environment that the whole family would have a sense of belonging. So instead of depending on your emotions solely, you depend on God for his grace to do what your emotions are kicking against.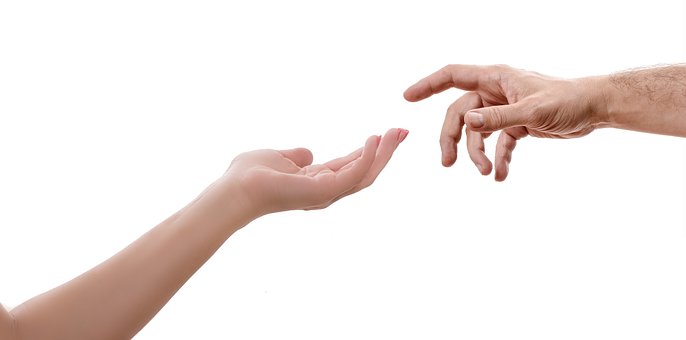 Now this is what the scripture  says  in Eph.5:21
"Wives, submit yourselves to your own husbands as you do to the Lord. For the husband is the head of the wife as Christ is the head of the Church, his body, of which he is the saviour. Now as the Church submits to Christ, so also wives should submit to their husbands in everything"
Husbands, love your wives, just as Christ loved the Church and gave himself up for her; to make her holy, cleansing her by the washing with water through the word, and to present her to himself as a radiant church, without stain or wrinkle or any other blemish, but holy and blameless. In the same way, husbands ought to love their wives as their own bodies. He who loves his wife loves himself."
How sweet would it be if the man is able to love as stated above? But that is not always visible, sometimes the love grows cold and the man does not treat you as Christ treats the Church. You would agree with me if we are to follow our emotions we won't like to submit in such instances. But as a Christian woman who desires a healthy relationship, you would bypass your emotions and play your own role as God instructs.
In my Christian journey, it has always been my desire to please God in all that I do; as I result I would do certain things reluctantly, and submission was one. But I realised that does not please God either; God expects me to delight in following his instruction not under compulsion.
So when I discovered the following facts about submission it changed my approach; I hope it would help yours too.
 Submission is God's Will
Submission in marriage is an instruction from God that we must follow. When I submit to my husband I am doing the Will of God. As a believer in Christ, I know that Christ loves me and I also love him, and the way I will demonstrate my love to him is through obedience to his word.  Jesus said, if you love me, you will keep my commandment John 14:15. I cannot trade my obedience to him with my personal interest. So I submit to my husband not because of my husband's attitude but because of my love for Jesus Christ. If we love Jesus we can also love our husbands, not because they please us always but because of the love of Jesus that joined us together.
 To submit is God's order for the family
We know that when the Bible refers to the husband as the head of the wife it does not mean the husband is superior to her.  1 Cor.11:-12 says,
"In the Lord, however, the woman is not independent of man, nor man independent of woman. For a woman came from man, so also man is born of woman. But everything came from God".
And Gal.3:28b also says,
There is neither male nor female, for we are all one in Christ
So we know that we submit not because we are inferior to our husbands but because that is God's order of leadership in the family. After all, we submit to our leaders in our various places of work. Sometimes we find ourselves as subordinates to leaders that are less educated or intelligent than us yet we submit to them in obedience to the policies of the organization. How much more do we need to obey God's instruction?
  Relationship between husband and wife is as between Christ and the Church
As a wife, you are expected to submit to your husband as the Church submits to Christ.  The Church (which you and I are part of) submits to the lordship of Christ. The husband is expected to love as Christ loved the Church; but if he is not able to do that we should do our own part and leave the rest to God. If we walk down the path God has laid for us and do what he says, God is able to change the hearts of our husbands to love us.
 God's instructions are not grievous
The scripture in 1 John 5:2- 4b says,
"This is how we know that we love God the children of God by loving God and carrying out his commands. In fact, this is love for God; to keep his commands. And his commands are not burdensome; for everyone born of God overcomes the world".
When God instructs us to do a thing and we do it, it shows we love him. His intention is not to bug us but to teach us his ways so that we can enjoy life the way he designed it.
So when God instructs us to submit to our husbands and we do, it pleases him and he blesses us in return. God told us in His word that his thoughts toward us are thoughts of peace and not of evil, to give us a future and a hope. Jer.29:11.
Dear reader, when your feelings toward your husband begin to grow cold, and you feel like not submitting think about those facts and be strengthen.
Please follow and like us: